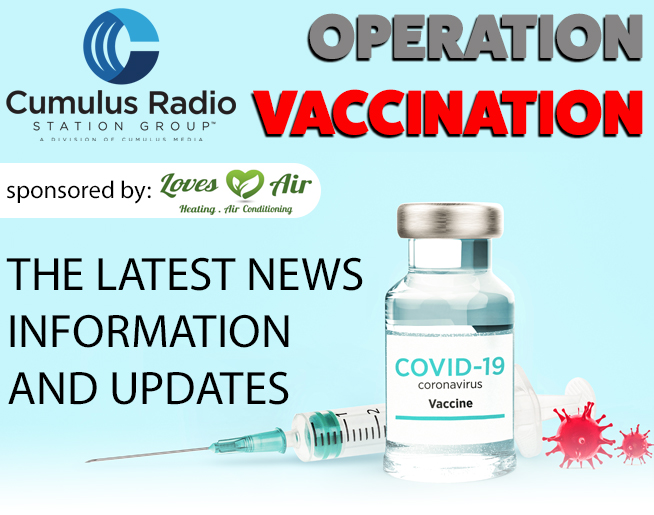 THE FOLLOWING INFORMATION WILL BE UPDATES AND NEW INFORMATION IS MADE AVAILABLE.
YOU CAN ALSO VISIT http://covid19.ca.gov FOR THE LATEST INFO
VACCINATIONS
Vaccination is one of the most important tools to end the COVID-19 pandemic. The State will equitably distribute a safe and effective vaccine to everyone in California who wants it. They expect to have enough supplies to vaccinate most Californians by summer 2021.
WHO CAN GET VACCINATED NOW?
AS OF 4/19, ALL PERSONS 16+ ARE ELIGIBLE
 


Schedule with a local provider
Some local health jurisdictions provide vaccination appointments separately from My Turn.
You can use the CDC VaccineFinder tool to find vaccination locations near you:

How vaccines work
COVID-19 vaccines teach our immune systems how to recognize and fight the virus that causes COVID-19. It typically takes a few weeks after vaccination for the body to build protection (immunity) against the virus. That means it is possible a person could still get COVID-19 just after vaccination, because the vaccine has not had enough time to build immunity.
You may have some side effects after vaccination.
Vaccine safety
COVID-19 vaccines authorized by the FDA have been shown to be safe and effective in clinical trials. All COVID-19 vaccines were authorized only after it was found that they make it substantially less likely you'll get COVID-19.
The authorized vaccines are up to 95% effective against a person becoming ill with COVID-19.
The U.S. vaccine safety system ensures that all vaccines are as safe as possible. Learn how the federal government is working to ensure the safety of COVID-19 vaccines.
Millions of people in the United States have received COVID-19 vaccines. These vaccines have undergone the most intensive safety monitoring in U.S. history, using both established and new safety monitoring systems. These vaccines cannot give you COVID-19. Learn more facts about COVID-19 vaccines.
Results from monitoring efforts are reassuring. Many people have reported only mild side effects after COVID-19 vaccination. Some people have no side effects.
Benefits of getting vaccinated
COVID-19 vaccines are effective at keeping you from getting COVID-19. But they have other benefits, too:
COVID-19 vaccination is an important tool to help us get back to normal.
Read more at CDC's Benefits of Getting a COVID-19 Vaccine.
What to expect after vaccination
How much protection COVID-19 vaccination provides under real-life conditions is still unknown. Even with a vaccine, you may still be able to spread COVID-19. It is important for everyone to continue using all the tools available to us to help stop this pandemic, like:
Together, COVID-19 vaccination and taking steps to protect yourself and others will offer the best protection from getting and spreading COVID-19. We need to understand more about the protection that vaccines provide before we change recommendations.
Side effects after vaccination are normal
After COVID-19 vaccination, you may have some side effects. These are normal signs that your body is building immunity. The most common side effects are pain and swelling in the arm where you received the shot. In addition, you may have fever, chills, tiredness, and headache. They may affect your ability to do daily activities, but they should go away in a few days. Learn more about what to expect after getting vaccinated.
If you have experienced a side effect after COVID-19 vaccination, you can report it to VAERS (Vaccine Adverse Event Reporting System) or V-safe (After Vaccination Health Checker).
You cannot get COVID-19 from the vaccine
The vaccines do not contain coronavirus and cannot give you COVID-19. If the vaccine you got requires two shots, be sure to get both doses so it can work fully.
Limited quarantine exemption if you're vaccinated
Vaccinated people who have been exposed to someone with suspected or confirmed COVID-19 are not required to quarantine if they meet all of the following criteria, according to the CDC:
Are fully vaccinated (it's been 2 weeks or more since getting the second dose in a 2-dose series, or 2 weeks or more since getting one dose of a single-dose vaccine)
Are within 3 months of getting the last dose in the series
Have had no symptoms since the exposure
People who do not meet all 3 of the above criteria should quarantine. Follow current quarantine guidance.
Fully vaccinated people who do not need to quarantine should still watch for symptoms of COVID-19 for 14 days following an exposure. If they experience symptoms, they should be evaluated for COVID-19, including coronavirus testing if indicated. In addition, vaccinated people should continue to follow current guidance to protect themselves and others, including travel recommendations.
Testing for COVID-19 during vaccine rollout
It will take many months before enough people are fully vaccinated to stop the spread of COVID-19. Therefore, at this time, CDPH does not recommend changes to testing requirements for individuals, even those who have been fully vaccinated. As the science and evidence evolves, CDPH will issue updated guidance to reflect new information and data.
Get tested: If you have symptoms or have been exposed to someone with COVID-19, you should get tested. This is true even after being vaccinated. Tests for COVID-19 work the same in vaccinated people as they do in unvaccinated people.
Testing keeps you, your family, and friends safe

There are usually no out-of-pocket costs to get tested at state testing sites.
Test results are usually returned in no more than two days.
See testing page or call (833) 422-4255 to find a test site near you
Discuss your symptoms with your healthcare provider

If your job requires it, you still need to get tested regularly, even if you had the vaccine
MORE COVID INFO
WHAT'S OPEN IN MY COUNTY? – https://covid19.ca.gov/safer-economy/
WHERE CAN I GET A TEST? – https://covid19.ca.gov/get-tested/
WHAT ARE THE SYMPTOMS & RISK? – https://covid19.ca.gov/symptoms-and-risks/
CAN I GET FINANCIAL HELP? – https://covid19.ca.gov/get-financial-help/